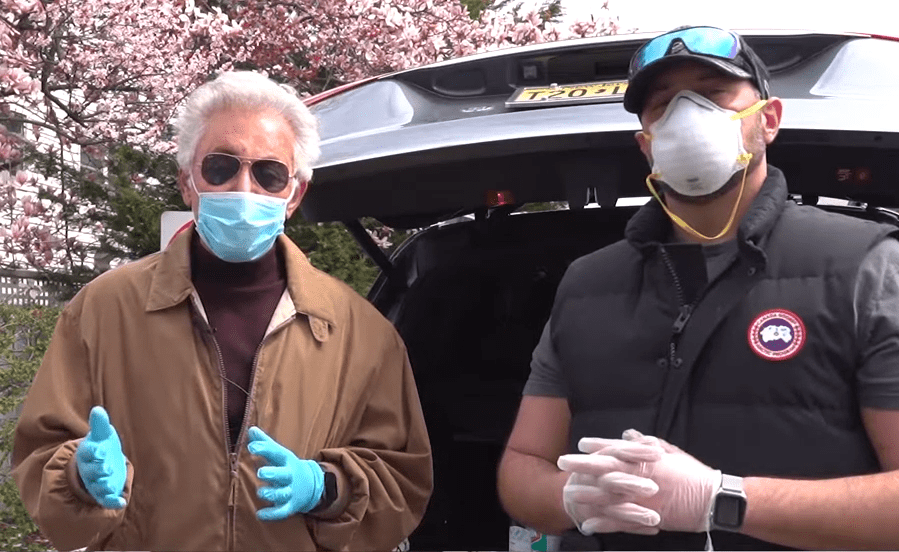 Feed The Frontlines
Raising Money to Feed Nurses and Doctors Fighting COVID-19
FORT LEE, N.J., MAY 19, 2020 — Maggiano, DiGirolamo & Lizzi P.C. wants to thank the members of the community who generously donated to Feed the Frontline, which provided meals for doctors and nurses who are on the frontlines of the battle against COVID-19.
Maggiano, DiGirolamo & Lizzi P.C. - Feed the Frontline
Feed the Frontline purchased meals from local restaurants, delivering them to Holy Name Medical Center Hospital and other hospitals in the Bergen County area, allowing them to feed the frontline medical personnel who work long hours to care for COVID-19 patients.
"There's no time to go to a restaurant. There's no time to run out and grab a meal," said Michael Maggiano, Esq., a senior partner at Maggiano, DiGirolamo & Lizzi P.C. "Through Feed the Frontline, we're enabling these doctors to do their work.
"And it's a way of them knowing that we are thinking of them. We, the community of Bergen County, care about their work, and are thanking them."
Feed the Frontline consisted of a group of friends who played together on a football team in 1990, finishing undefeated and unscored upon. The Fort Lee Jr. Bridgemen won the Bergen-Passaic Jr. Division Football League in 1990, and they came together during this pandemic to raise money for the medical personnel caring for COVID-19 patients.
Their GoFundMe page raised more than $50,000 in just five weeks, with 659 people from throughout the community joining forces to give back to healthcare workers who are caring for fellow Bergen County residents.
Maggiano, DiGirolamo & Lizzi P.C. saw the work the Feed the Frontline group was performing and wanted to play a part in helping the cause. Members of the law firm donated some time to help with meal pickup and delivery, seeing the incredible work these doctors and nurses are doing on a daily basis.
"Every day, our nurses and doctors put themselves in harm's way, fighting this deadly virus," Maggiano said. "They are on the front line, battling against an invisible enemy."
By sourcing the meals from local restaurants that are only able to provide takeout orders because of social distancing guidelines in New Jersey, Feed the Frontline also supported these businesses with its work, helping them keep their doors open and retain employees during this difficult time for the local and American economy.
Through the first month of their endeavor, the Feed the Frontline organization delivered almost 4,500 meals to nurses and doctors at local hospitals and medical centers.
At Maggiano, DiGirolamo & Lizzi P.C., we are proud to support our local community. Our law firm began in 1974 in New Jersey, and we continue to work tirelessly for our clients in personal injury and wrongful death cases. Call us today at (201) 585-9111 for a free consultation about any type of personal injury case that you may be facing. We are ready to defend your rights.
###