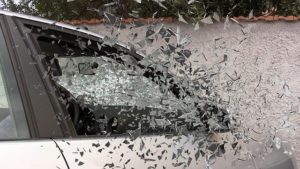 A car accident can have serious physical, mental, and financial consequences for everyone involved. For some, the strain that comes with a collision can last a lifetime. For others, the injuries from a car accident can prove to be fatal. In 2019 alone, there were 558 traffic fatalities in New Jersey, according to the New Jersey State Police (NJSP).
If you are living with the fallout of a serious car accident, you deserve to recover compensation from the at-fault party. Obtaining a monetary award requires proof that the other driver involved in the crash was negligent, however. The attorneys at Maggiano, DiGirolamo & Lizzi P.C. can help you build a case for negligence after a car crash. A Fair Lawn car accident lawyer can help you get started. Call a team member today at (201) 585-9111.
Common Causes of Car Accidents
Car accidents occur in Fair Lawn for many reasons. Sometimes, a collision results from risky behavior by another motorist. In other cases, the crash occurs due to a defect with the roadway or one of the vehicles involved in the crash.
For a free legal consultation with a car accidents lawyer serving Fair Lawn, call (201) 585-9111
Distracted Driving
A growing problem among motorists is distracted driving. Most drivers have access to a cell phone or mobile device, and many of these motorists cannot resist the draw to check their phone behind the wheel. This is dangerous, as drivers that take their eyes off the roadway for even a few seconds greatly increase the chances of a crash. Distracted driving could involve anything from reading a text message to talking to a passenger or daydreaming.
Fair Lawn Car Accident Lawyer Near Me (201) 585-9111
Drunken Driving
Intoxicated motorists have long been a major threat on the road. When a person is under the influence of drugs or alcohol, they typically lack the motor skills, response time, and decision-making ability necessary to safely operate a vehicle.
Click to contact our Fair Lawn Personal Injury Lawyers today
Aggressive Driving
Some drivers are in such a hurry to reach their destination that they increase the risk of a crash. Other motorists become so angry at other drivers that they put everyone nearby at risk for a collision. Aggressive driving includes anything from speeding to erratic lane changes to following too closely.
Complete a Free Case Evaluation form now
Dangerous Weather
Inclement weather conditions routinely put drivers at risk of a crash. From heavy rain to accumulated snow or ice, weather conditions can make it difficult for drivers to maintain control of their vehicles or remain on the roadway. Drivers have a duty to slow down and drive carefully based on the weather conditions.
Road Conditions
Some roads are in such poor condition that they increase the chances of a crash. Other roadways might bring an inherent risk of an accident due to defective road design. This could include turns that are too sharp or grades that are too steep. When the conditions of the road cause a crash, you may be able to hold the state or local government responsible.
Mechanical Failure
Some accidents occur due to a mechanical failure within one of the vehicles. When these failures occur, accidents can happen even when a driver has done nothing wrong. Issues with headlights, braking systems, or steering wheels frequently result in automobile crashes. In this situation, it could be possible to hold the vehicle part manufacturer accountable for the accident.
Establishing Negligence
Suffering injuries in a motor vehicle accident will not inherently entitle you to monetary compensation. Instead, you must first demonstrate that the negligence of another party is responsible for your injuries. This could be the other driver, the maker of the vehicle, or even the government entity charged with maintaining the roadway.
There are four elements you must establish in order to prove negligence. Unless you meet all four of these elements, you will not successfully recover the compensation you are seeking. The elements include:
Duty of Care. Negligence claims center on a duty of care. This is because one person does not have the inherent duty to protect another person from harm. Unless a defendant in an injury case owed the plaintiff a duty of care, they will not be on the hook for the plaintiff's damages. However, establishing duty is rarely at issue in a car accident case, as motorists owe one another a duty to drive safely.
Breach. After establishing that a duty of care exists, you must show the other party breached that duty. In a car accident case, a breached duty typically involves some type of moving violation, like speeding or running a red light. Any careless or reckless act could result in a breach.
Causation. As a plaintiff, you must establish a link between the negligence of the defendant and your injuries. This link is known as causation.
Damages. You are only entitled to monetary compensation if you can establish you have suffered damages. Your damages will depend on your losses in the accident. Examples include medical bills, lost wages, disfigurement, and property damage costs.
Making a case for negligence following a car accident can be complex. For many drivers, it may not be immediately clear how an accident occurred. The good news is that the team at Maggiano, DiGirolamo & Lizzi P.C. can help establish a claim for negligence. A Fair Lawn car accident lawyer can help you explore your legal options. Call a team member today at (201) 585-9111.
You Could Recover Monetary Compensation Following a Car Accident
Since drivers are required to carry liability insurance, a successful injury claim can frequently result in the monetary compensation needed to make you whole after an accident. However, these insurance companies will not willfully pay these claims, making it vital that you seek the guidance of legal counsel right away.
The attorneys of Maggiano, DiGirolamo & Lizzi P.C. will fight for your rights throughout your entire legal claim. We have beaten the insurance companies before, and we are ready to take them on in your case as well. To get started, call (201) 585-9111 to speak with a team member today. A Fair Lawn car accident lawyer will investigate your case and protect your legal rights.
Call or text (201) 585-9111 or complete a Free Case Evaluation form