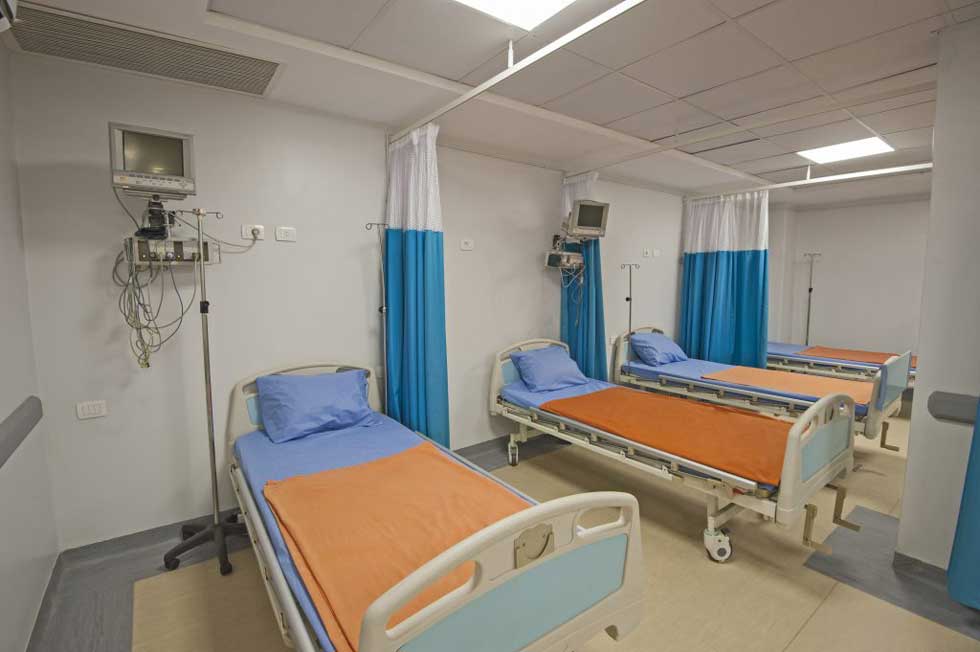 MDL Files Suit as a Result of HealthPlus Surgery Centers Recent Findings
Maggiano, DiGirolamo, and Lizzi (MDL) were the original filer in a class action lawsuit which brought a Midland Avenue surgery center to task for medical negligence which resulted in potentially exposing over 3,500 patients to HIV and hepatitis B and C.
Recent Issues with Health Plus Surgery Center
The lawsuit, filed in the state Superior Court in Hackensack, was brought by a former patient named Lauren Marrero as well as her husband, Julio. The suit alleges that the HealthPlus Surgery Center is guilty of "wanton misconduct" and that the Saddle Brook center was careless, reckless, and dangerous resulting in exposing patients to contagious pathogens.
The center allegedly was incompetent in vetting, supervising, and training its medical staff, and implemented sterilization procedures that were not only inefficient, but posed a substantial risk of harm to their patients from January 1, 2018 to September 7, 2018.
This is the first lawsuit to be filed against the center, which was closed on September 7th following an investigation by the New Jersey Department of Health. The Department of Health's investigation discovered ineffective drug storage methods, in addition to failures in cleaning and disinfecting medical instruments and other hardware, as well as an infection control plan that was outdated.
The Marrero family is being represented by Michael Maggiano, of Maggiano, DiGirolamo, and Lizzi. While the center has corrected the problems found by the Department and Health and reopened, the matter is far from resolved for the 3,778 patients who were potentially exposed to deadly diseases during their stays there.
The center's attorney, Mark Manigan, maintains that the lapses in procedure were primarily due to the actions of a few employees, who have since been terminated. In addition to these terminations, the center's nursing director has also resigned—a day prior to the center being closed by the Department of Health. It is as of yet unknown if this resignation is related to the complaints against HealthPlus.
Maggiano, however, dismisses this explanation, citing the complaints as indicative of a systemic failure in a major healthcare organization—one that requires a more severe response than simply terminating two employees.
If you believe that you may have been exposed to dangerous pathogens at HealthPlus Surgery Center, contact Maggiano, DiGirolamo, and Lizzi as soon as possible for a consultation. Your story matters and you deserve compensation for your damages. Call us at (201) 585-9111 today!
The complaints found by the health department included issues with employees failing to adequately disinfect a stretcher which had a bloodstained sheet on it. It was also found that workers were not properly disinfecting medical instruments. Too many instruments were crowded into small bags, which prevented them from being sterilized, and surgical trays were not allowed sufficient time to dry in sterilizers. Further instruments were found stained with what appeared to be rust. Operating rooms were also insufficiently cleaned between procedures.
Moreover, staff were not washing their hands as frequently as recommended. IV bags and tubes were used on more than one patient, and the facility's opioid medications were not handled responsibly. Large amounts of dangerous medications like oxycodone and fentanyl were reported missing, and some drugs which were supposed to be refrigerated were not stored properly.
The center is one of numerous for-profit medical centers that have been a source of ongoing controversy. Opponents of for-profit surgery centers argue that the push to improve their bottom line results in these centers tolerating unsafe conditions.
Potential Impact for Patients
Due to the potential for exposure to these dangerous diseases, HealthPlus has issued letters to the patients that were seen during this period, referring them for testing. The center will be paying all costs and fees associated with the tests. While the risk infection is low, according to the New Jersey state Department of Health, it is vital for patients to be tested so that anyone who has been infected can receive treatment as soon as possible.
What is a Class Action Lawsuit?
A class-action lawsuit refers to a suit in which a group of people who have the same, or similar, damages due to the same cause or set of circumstances sue a defendant collectively. Class action lawsuits can be brought due to defective products, medications, or medical devices. They can also be brought due to consumer fraud, employment practices, securities fraud, or corporate misconduct.
In this case, the patients who were potentially exposed to HIV, hepatitis B, or hepatitis C have a strong case against Healthplus Surgical Center for medical malpractice. A class action lawsuit is helpful when many people have all suffered similar injuries due to the malicious or negligent conduct of a single defendant. In some cases, these minor injuries or damages may not seem serious enough to seek legal action individually.
However, when the plaintiffs' damages are combined, the value of the claim adds up.  In effect, they can consolidate their cases, utilizing the same attorneys, evidence, and witnesses. While an individual patient may find the idea of facing off against a large corporation like HealthPlus daunting, a group of plaintiffs have a much better chance to see justice done.
Do I Qualify to Be Part of this Class Action Lawsuit?
Everyone who is affected by the decision of the court in a potential class-action lawsuit is entitled to "opt-in." In this case, everyone who received notification from HealthPlus should qualify to be part of this lawsuit. If you did not receive this notice, but were a patient at the facility between January 1, 2018 and September 7, 2018, you may still qualify.
If you believe that you may have been exposed to dangerous pathogens at HealthPlus Surgery Center, contact Maggiano, DiGirolamo, and Lizzi as soon as possible for a consultation. Your story matters and you deserve compensation for your damages. Call us at (201) 585-9111 today!
Maggiano, DiGirolamo, and Lizzi is a premier personal injury and accident firm serving clients from New Jersey to New York with extensive experience in handling and litigating medical negligence cases. We're in this together—let us help you. Contact us today.